Ketton Sports Cricket Club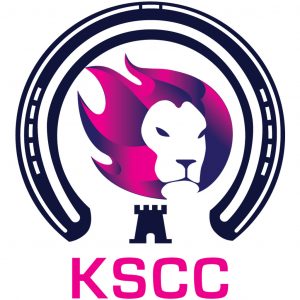 Ketton Sports Cricket Club are a welcoming club based in Ketton, near Stamford. We are always looking for new members of all ages and abilities. Our facilities are second to none in the area; combining a superb pitch, a great outfield, electronic scoreboard and roll on covers. Our beautiful wooden clad pavilion perfectly complements the recently rebuilt main sports complex which houses the bar/lounge area.
Our Senior 1st team players won the Cambs & Hunts Premier League in 2017. In 2018 we are making an exciting move into the Leicestershire Leagues for Saturday Cricket. The club has a 1st team side in Rutland 1 on Sundays and we are launching a 2nd team into a lower division of the Rutland League in 2018. We are an All Stars Cricket Centre and currently offer Junior Cricket for players up to the U11 age group.
Our club has an ECB & Sport England recommended constitution and we are currently undertaking the process to achieve Clubmark status. We count a number of ECB level 2 and 3 coaches amongst our membership, many of whom will be actively involved in the coaching of the junior players. Our aim is to offer high quality coaching and competitive fixtures for our junior age groups to help them learn and improve their skills as well as enjoy their Cricket. The ultimate goal is to produce players who are ready, willing and capable to make the step to Senior Cricket so they can continue their enjoyment of the sport into adulthood.
If you want to find out more feel free to get in touch using the form below,view our website for more information about the Ketton Sports Cricket Club click here
Ketton Sports Cricket Club Twitter
<a class="twitter-timeline" data-height="600" href="https://twitter.com/KettonSports_CC?ref_src=twsrc%5Etfw">Tweets by KettonSports_CC</a> <script async src="https://platform.twitter.com/widgets.js" charset="utf-8"></script>
Ketton Sports Cricket Club Facebook
<div id="fb-root"></div><!-- [et_pb_line_break_holder] --><script>(function(d, s, id) {<!-- [et_pb_line_break_holder] --> var js, fjs = d.getElementsByTagName(s)[0];<!-- [et_pb_line_break_holder] --> if (d.getElementById(id)) return;<!-- [et_pb_line_break_holder] --> js = d.createElement(s); js.id = id;<!-- [et_pb_line_break_holder] --> js.src = 'https://connect.facebook.net/en_US/sdk.js#xfbml=1&version=v2.11';<!-- [et_pb_line_break_holder] --> fjs.parentNode.insertBefore(js, fjs);<!-- [et_pb_line_break_holder] -->}(document, 'script', 'facebook-jssdk'));</script><!-- [et_pb_line_break_holder] --><div class="fb-page" data-href="https://www.facebook.com/kettonsportscc/" data-tabs="timeline" data-height="600" data-small-header="false" data-adapt-container-width="true" data-hide-cover="false" data-show-facepile="true"><blockquote cite="https://www.facebook.com/kettonsportscc/" class="fb-xfbml-parse-ignore"><a href="https://www.facebook.com/kettonsportscc/">Ketton Sports Cricket Club</a></blockquote></div><!-- [et_pb_line_break_holder] -->